Brazil Gears Up for a Record Harvest of 313.3 Million-Ton Crop Yield in 2023
Compared to the previous year, the 2023 agricultural production shows notable advances on several fronts edit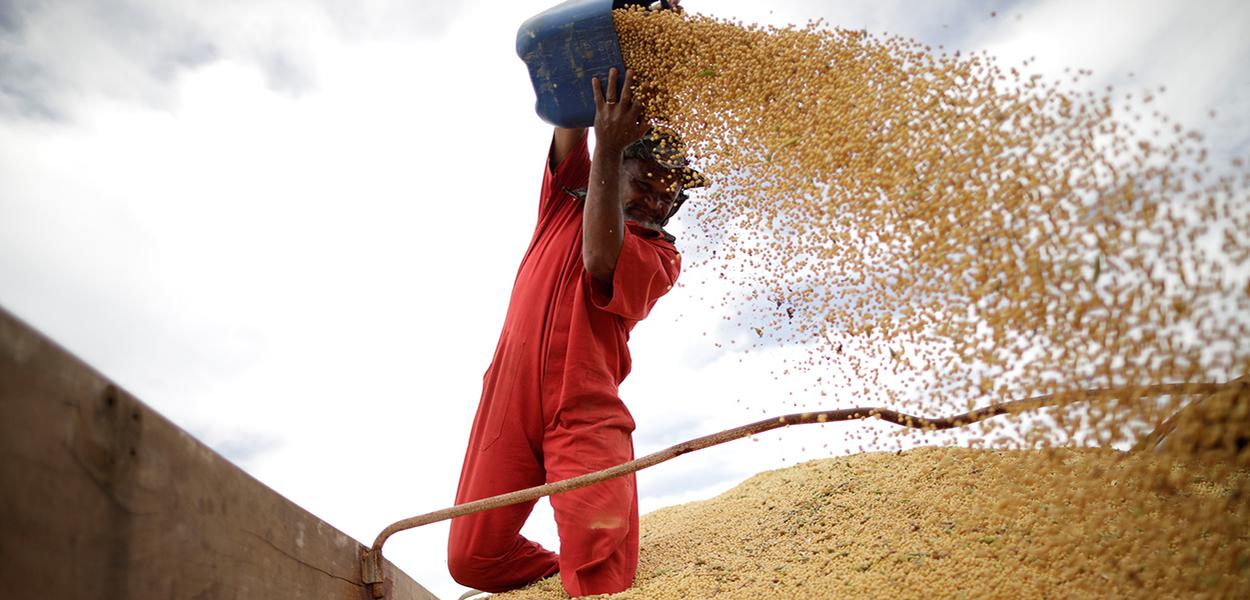 247 - A historic milestone is about to be set in the national production of cereals, legumes, and oilseeds this year. According to figures from the Systematic Survey of Agricultural Production (LSPA), revealed on Wednesday (6) by the Brazilian Institute of Geography and Statistics (IBGE), the harvest for 2023 is expected to reach an impressive 313.3 million tons. This volume represents a robust growth of 19.0%, or an additional 50.1 million tons, compared to the 2022 harvest, which was 263.2 million tons.
Compared to the previous year, the 2023 agricultural production shows notable advances on several fronts. The soybean harvest saw a significant increase of 25.8%, while cotton (in seed) had an increase of 10%. Sorghum production soared with an increment of 38.8%, followed by corn with an increase of 16.0%, and wheat with an increase of 8.2%. On the other hand, paddy rice production experienced a reduction of 5.5%.
Additionally, it is estimated that the cultivation area for this year will reach 77.5 million hectares, marking an increase of 5.8% compared to 2022 and a slight increase of 0.6% compared to July projections. According to LSPA data, soybean and corn crops are expected to reach record volumes, with 150.3 million and 127.8 million tons, respectively. Projections also indicate historic productions for wheat, with 10.9 million tons, and for sorghum, with 4 million tons.
Assine o 247, apoie por Pix, inscreva-se na TV 247, no canal Cortes 247 e assista:
O conhecimento liberta. Quero ser membro. Siga-nos no Telegram.
A você que chegou até aqui, agradecemos muito por valorizar nosso conteúdo. Ao contrário da mídia corporativa, o Brasil 247 e a TV 247 se financiam por meio da sua própria comunidade de leitores e telespectadores. Você pode apoiar a TV 247 e o site Brasil 247 de diversas formas. Veja como em brasil247.com/apoio
Apoie o 247