"Brazil welcomes Saudi Arabia, Argentina, Egypt, United Arab Emirates, Ethiopia, and Iran," says Lula
The President celebrated the expansion of BRICS, which now gains control over the world's largest production of natural resources edit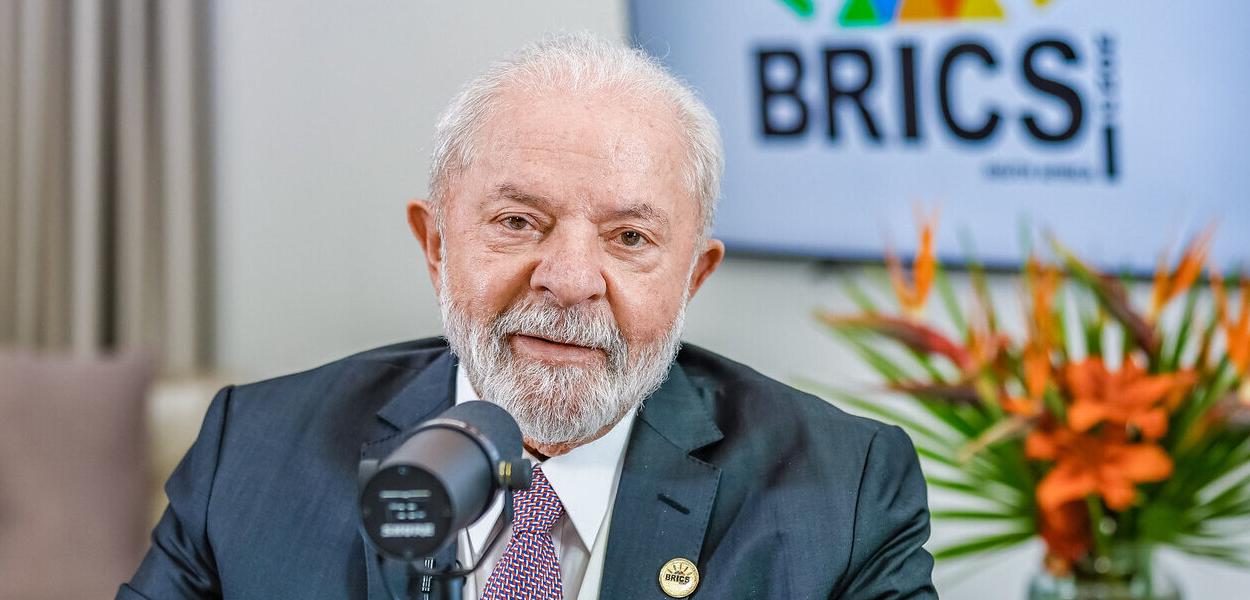 247 - President Luiz Inácio Lula da Silva celebrated the expansion of BRICS, with the addition of six new members to the bloc, which already included Brazil, Russia, India, China, and South Africa. "The relevance of BRICS is confirmed by the growing interest that other countries demonstrate in joining the group. As President Ramaphosa indicated, it is with pleasure that Brazil welcomes Saudi Arabia, Argentina, Egypt, United Arab Emirates, Ethiopia, and Iran to BRICS," wrote Lula on his social media.
The group of BRICS nations decided, at the 15th Summit in Johannesburg, South Africa, to invite six countries - Argentina, Egypt, Iran, Ethiopia, Saudi Arabia, and United Arab Emirates - to become new members of the bloc, said South African President Cyril Ramaphosa on Thursday (24).
The accession of new countries to BRICS will come into effect on January 1, 2024, Ramaphosa said.
Leaders of Brazil, Russia, India, China, and South Africa agreed to expand their group, the first expansion since 2010.
With the entry of new members into BRICS, the bloc will gain even more significance, controlling the world's largest reserves of oil, natural gas, and food. On Thursday (24), BRICS is expected to announce the entry of Argentina, Saudi Arabia, Iran, United Arab Emirates, and Egypt.
Saudi Arabia, Russia, China, Iran, and the United Arab Emirates are among the world's top eight oil producers. The same holds true for Russia, Iran, China, and Saudi Arabia in terms of natural gas production. As for global agricultural production, China, India, Brazil, and Russia are prominent.
The summit taking place in South Africa served to define the expansion criteria for the bloc, which already includes Brazil, Russia, India, China, and South Africa. So far, more than 40 countries have expressed interest in joining BRICS.
Meanwhile, the head of the New Development Bank (NDB) of BRICS, Dilma Rousseff, said on Tuesday that the lender is considering membership requests from 15 countries, four or five of which the bank will likely approve.
The next BRICS summit will take place in Kazan, Russia, in October 2024.
Assine o 247, apoie por Pix, inscreva-se na TV 247, no canal Cortes 247 e assista:
O conhecimento liberta. Quero ser membro. Siga-nos no Telegram.
A você que chegou até aqui, agradecemos muito por valorizar nosso conteúdo. Ao contrário da mídia corporativa, o Brasil 247 e a TV 247 se financiam por meio da sua própria comunidade de leitores e telespectadores. Você pode apoiar a TV 247 e o site Brasil 247 de diversas formas. Veja como em brasil247.com/apoio
Apoie o 247