Dino sees crime by Bolsonaro, but rules out imprisonment
"At this moment, you see, on this day we're talking, I still don't see reasons for this extreme measure," the minister stated in an interview edit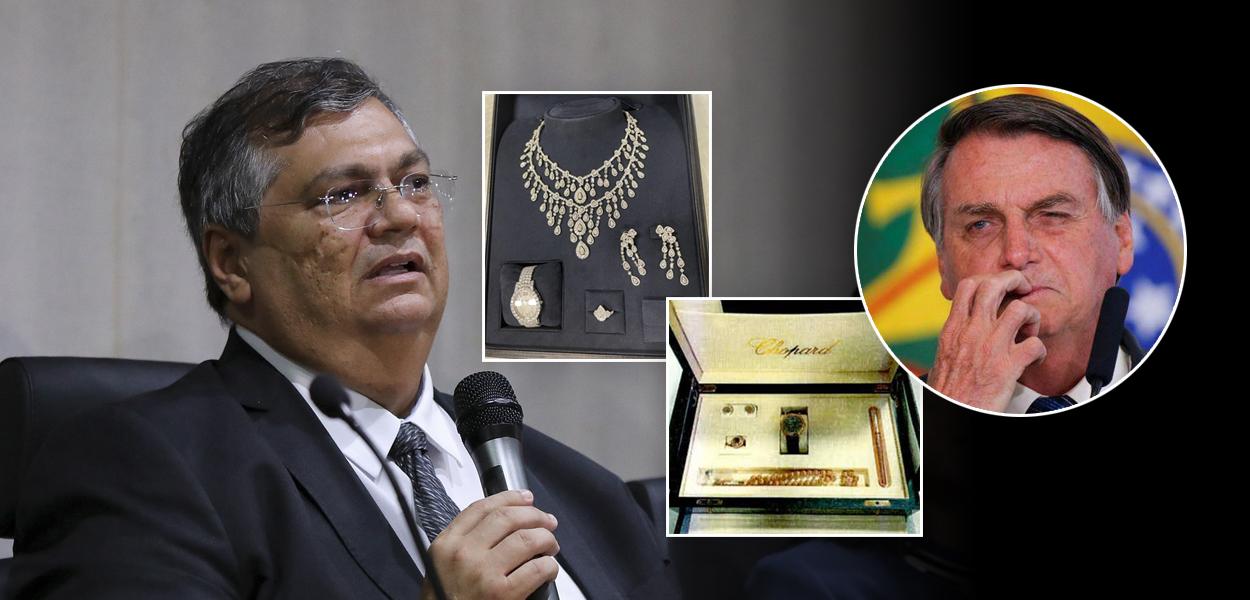 247 - The Minister of Justice, Flávio Dino, commented on Tuesday (15) about the possibility of the pretrial detention of former President Jair Bolsonaro (PL) in relation to the jewelry cases. In an interview with UOL News, Dino stated that, although there is a considerable amount of evidence in the case, he currently does not see grounds that justify such a drastic measure as pretrial detention.
"Preventive detention has specific requirements, among which the materiality of a crime, which already exists in this case. Secondly, indications of authorship, as I mentioned, there are indications of authorship. However, there are other requirements outlined in articles 311 and 312 of the Criminal Procedure Code. At this moment, you see, on this day we're talking, I still don't see reasons for this extreme measure," the minister stated in the interview.
Nevertheless, Flávio Dino did not rule out the possibility of pretrial detention as the case unfolds. He acknowledged that investigations are ongoing and that the judiciary could eventually make such a decision as the elements progress. For society, the fundamental guarantee is that the truth is gradually being revealed in the records of the case and the inquiry, serving as a demonstration to society.
Flávio Dino emphasized that the police authority will continue to assess the need for a potential arrest on a daily basis, with the final decision resting with the judiciary. The minister highlighted the importance of the judiciary's role in impartially evaluating these circumstances. He also addressed a question about criticisms directed towards him by the CPI, dated January 8th, claiming that he had not provided all requested images. Dino deemed the episode "absurd" and clarified that he doesn't have control over the investigations. He explained that the images were collected for the Federal Police inquiry, and that the CPI had requested the images, which were made available under the authorization of Minister Alexandre de Moraes.
Dino explained that the responsibility for analyzing the images falls on the Federal Police, not on him, and that the inquiry is under judicial jurisdiction, not within his direct authority as Minister of Justice. Regarding allegations that something is missing from the provided information, Dino expressed a willingness to recheck if the CPI specifies what is lacking. He emphasized that control over the images is not under his jurisdiction, especially considering that they are under the custody of another organization.
Assine o 247, apoie por Pix, inscreva-se na TV 247, no canal Cortes 247 e assista:
O conhecimento liberta. Quero ser membro. Siga-nos no Telegram.
A você que chegou até aqui, agradecemos muito por valorizar nosso conteúdo. Ao contrário da mídia corporativa, o Brasil 247 e a TV 247 se financiam por meio da sua própria comunidade de leitores e telespectadores. Você pode apoiar a TV 247 e o site Brasil 247 de diversas formas. Veja como em brasil247.com/apoio
Apoie o 247