Lula advocates for Global South cooperation ahead of the BRICS summit
"Cooperation among Global South countries in tackling inequalities is essential," stated Lula edit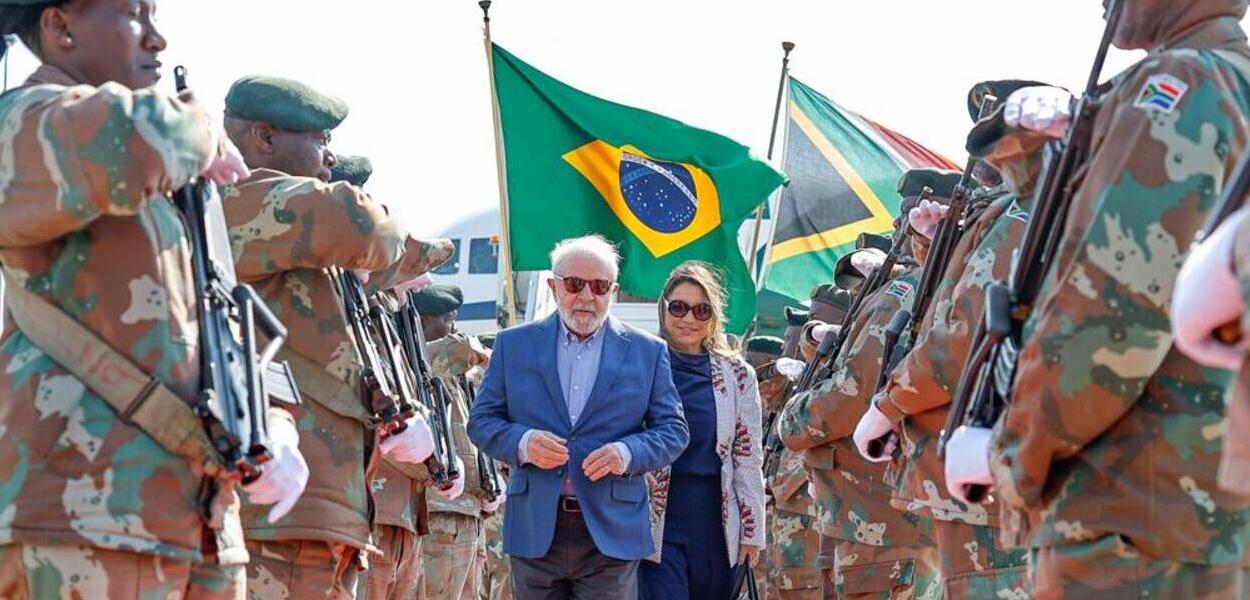 247 - President Luiz Inácio Lula da Silva arrived in Johannesburg, South Africa, where he will participate in the 15th BRICS Summit — a group of countries composed of Brazil, Russia, India, China, and South Africa. The meeting will take place from Tuesday (22) to Thursday (24) and will be the first held in person since the beginning of the COVID-19 pandemic.
On his social media page, Lula recalls that he took part in the "creation of this important bloc and I return for its 15th meeting, excited about Brazil's potential in its return to the international stage."
"Cooperation among Global South countries is essential in addressing inequalities, the climate crisis, and for a more balanced and just world," he wrote.
Assine o 247, apoie por Pix, inscreva-se na TV 247, no canal Cortes 247 e assista:
O conhecimento liberta. Quero ser membro. Siga-nos no Telegram.
A você que chegou até aqui, agradecemos muito por valorizar nosso conteúdo. Ao contrário da mídia corporativa, o Brasil 247 e a TV 247 se financiam por meio da sua própria comunidade de leitores e telespectadores. Você pode apoiar a TV 247 e o site Brasil 247 de diversas formas. Veja como em brasil247.com/apoio
Apoie o 247