Lula Appeals for Unity and Cooperation at G20 Amid Divisions Over War in Ukraine
"We are not interested in a divided G20," emphasized President Lula in his speech at the 18th Summit of the Heads of State and Government of the G20 edit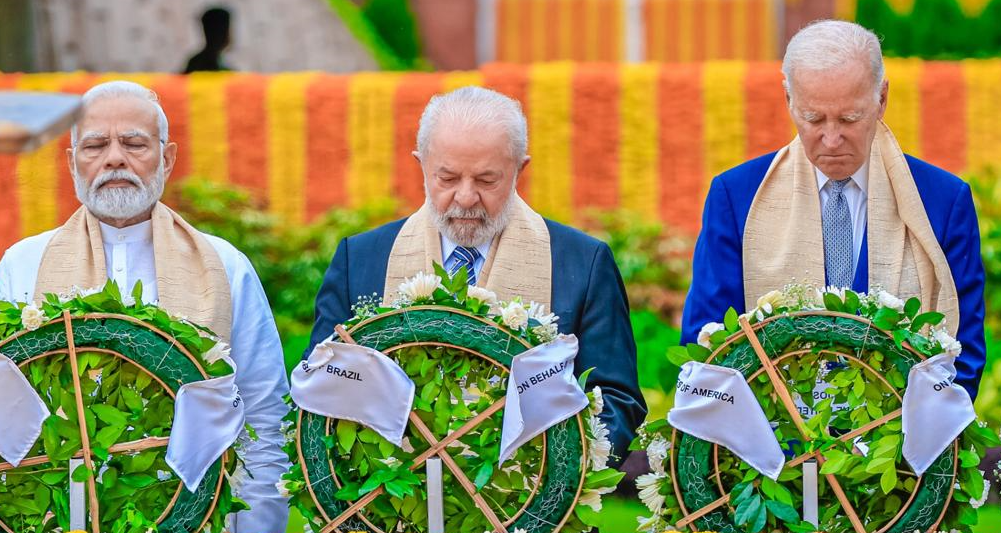 247 - On the final day of the G20 Summit held in New Delhi, Brazil's President Luiz Inácio Lula da Silva made an emphatic appeal for unity among the group's members, at a time when divisions over the war in Ukraine threatened to overshadow the event. The message was clear: to face global challenges, more cooperation and less conflict are needed.
"We are not interested in a divided G20. Only through joint action can we meet the challenges of our times. We need peace and cooperation instead of conflicts. The path that will take us from New Delhi to Rio de Janeiro will require a lot of dedication and effort from everyone. We will welcome the members of the G20 with open arms. See you in November 2024," said President Lula.
Brazil received the G20 presidency from India this Sunday (10th). President Lula says the country will prioritize the fight against inequality and hunger, tackling climate change, and reforming international governance.
Assine o 247, apoie por Pix, inscreva-se na TV 247, no canal Cortes 247 e assista:
O conhecimento liberta. Quero ser membro. Siga-nos no Telegram.
A você que chegou até aqui, agradecemos muito por valorizar nosso conteúdo. Ao contrário da mídia corporativa, o Brasil 247 e a TV 247 se financiam por meio da sua própria comunidade de leitores e telespectadores. Você pode apoiar a TV 247 e o site Brasil 247 de diversas formas. Veja como em brasil247.com/apoio
Apoie o 247