Lula resumes the Bolsa Verde program with R$ 92 million for Rural Development
Through the program, families identified in the Unified Registry will receive incentives for sustainable production in the amount of R$ 600, paid quarterly edit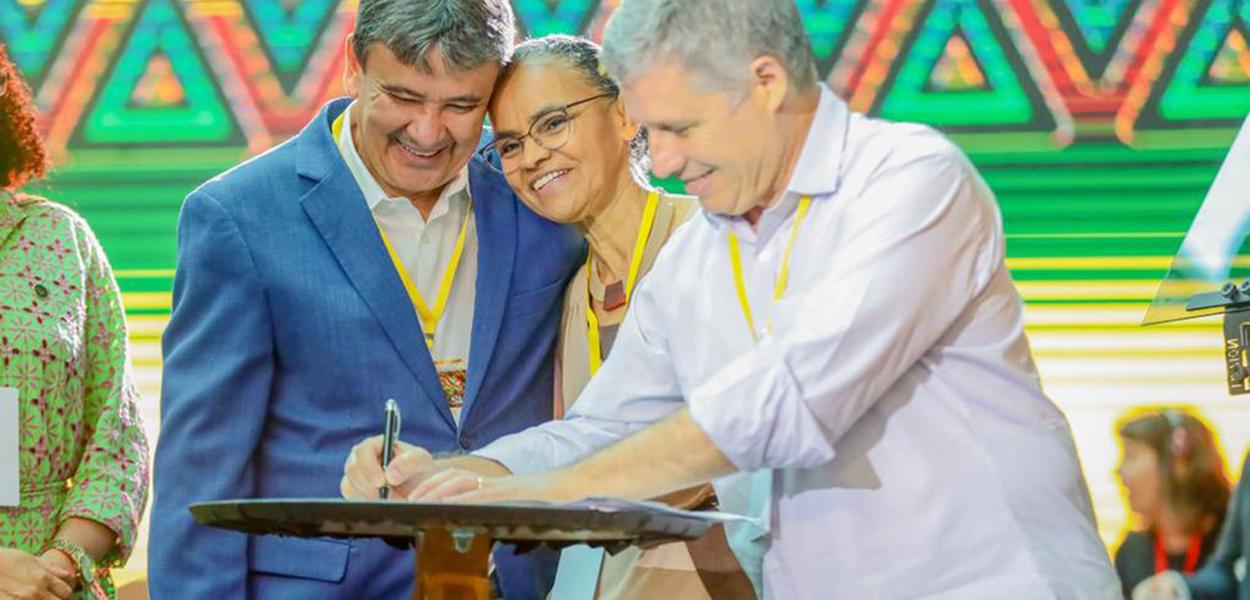 247 - Three ministers of the Lula government - Wellington Dias (Development and Social Assistance, Family and Hunger Combat), Marina Silva (Environment and Climate Change), and Paulo Teixeira (Agrarian Development and Family Farming) - signed a Technical Cooperation Agreement in Belém (PA) to resume the Bolsa Verde program, created in 2011. Under the program, families identified in the Unified Registry will receive incentives for sustainable production in the amount of R$ 600, paid quarterly. Additionally, R$ 92 million will be allocated to assist 20 thousand families with Rural Development (traditional communities and indigenous peoples in the Amazon region). It combines social and productive monitoring actions with direct non-reimbursable financial transfers to families for investment in productive projects, in the amount of R$ 4,600.
According to Minister Wellington Dias, it is necessary to work "in an integrated way, both social and environmental, for this transfer of Bolsa Verde, which adds to Bolsa Família and technical assistance." "It is possible to pay the poorest, many of whom are experts in plants, cultivation, in Conservation Units, natural forests, and degraded areas, to restore them with productive forests and provide the necessary protection conditions. We are committed to the people of the Amazon," highlighted Wellington Dias.
Minister Marina Silva recalled that in the first semester of this year, Brazil reduced deforestation in the Amazon by 42% and emphasized the importance of supporting communities in the region. "The preservation of forests is carried out by indigenous and traditional peoples. That's why I welcome this effort to change the old development model that depletes the forest. President Lula wants to create a new cycle of prosperity, employment, income, and also protect the forest."
The expansion and strengthening of the social protection network are integrated with productive inclusion actions such as the Food Acquisition Program (PAA). The Minister of Agrarian Development, Paulo Teixeira, announced a purchase of R$ 60 million for the Amazon region, through the National Supply Company (Conab), under the new PAA standards. "With the revision of norms, we are making public purchases from fishermen and forest dwellers to supply those who are food insecure," pointed out the MDA chief.
Assine o 247, apoie por Pix, inscreva-se na TV 247, no canal Cortes 247 e assista:
O conhecimento liberta. Quero ser membro. Siga-nos no Telegram.
A você que chegou até aqui, agradecemos muito por valorizar nosso conteúdo. Ao contrário da mídia corporativa, o Brasil 247 e a TV 247 se financiam por meio da sua própria comunidade de leitores e telespectadores. Você pode apoiar a TV 247 e o site Brasil 247 de diversas formas. Veja como em brasil247.com/apoio
Apoie o 247